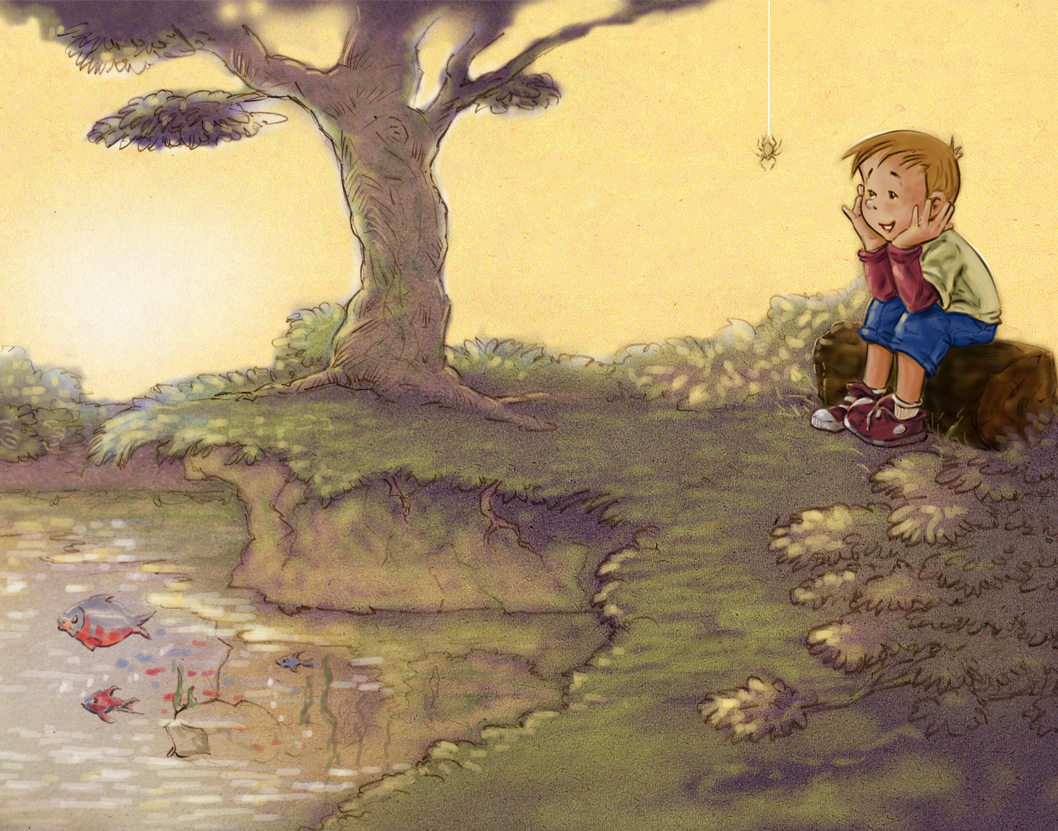 There's a Bug in the Toilet
This is of the illustrations I did in my first partnership with the writer, musician, graphic artist and poet, better known in my city as Knorr. There's A Bug in tue toilet is small book that tells one of the stories of João, a boy who, like others of his age, has such a fertile imagination that one day it even started to get in the way of pooping. But João, like other boys his age, is also very smart and soon found a way to solve the problem.
Please, take a look on the full image at Portfolio/Illustrations page.